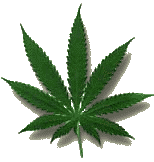 The New York Times reports, "The [FDA] advisory panel voted unanimously, 14 to 0, against recommending the drug [rimonabant, Acomplia, Zimulti], saying there was inadequate evidence of its safety. The FDA is not required to follow this advice, but it typically does."
The report is interesting to this blog because rimonabant works by blocking cannabinoids receptors in the brain.
Marijuana research shows that it "works on brain receptors to give users the 'munchies.'" Clinical studies revealed that patients taking rimonabant lost about 5% of their weight.
However, the Times article goes on to explain, the same brain system also modulates depression, phobias, anxiety, and post-traumatic stress disorder. And testimony during advisory meeting suggested that tampering with this system also increased such psychiatric symptoms, including suicidal thoughts.
There was also an increase in suicidal thinking among users of the drug, including 4 patients who committed suicide while taking it.
Derek Lowe has background and thoughts about rimonabant here.
6/15/07 09:33 JR