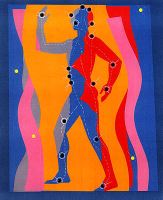 It's better than sham acupuncture or no additional treatment.
Researchers from Peninsula Medical School at the Universities of Exeter and Plymouth in the UK reviewed 13 studies and found 5 with more than 1300 patients where they could reanalyze the results.
Acupuncture was superior to sham acupuncture for both pain function as assessed by WOMAC (Western Ontario and McMaster Osteoarthritis Index). The differences were still significant at long-term follow-up.
The bottom line?
It's another positive report for acupuncture as a treatment for chronic knee pain. More positive results are summarized here.
5/10/07 18:58 JR