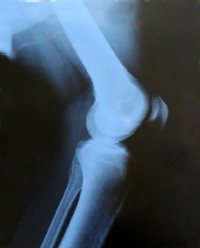 Others have reported benefit with chondroitin in patients with hip or knee osteoarthritis, but this reanalysis of published studies came to a different conclusion.
Although 20 studies were reviewed, based largely on a reanalysis of the data (meta-analysis) from 3 large studies, Dr. Stephan Reichenbach from the University of Bern in Switzerland and colleagues found that "chondroitin had minimal or no effect on joint pain." And "effects on joint space were inconclusive."
They believe that the "difference in results [from earlier reports] ? should not be viewed as contradictory but rather as a trend over time, which resulted from the accumulation of higher-quality evidence."
They conclude,
"For patients with advanced osteoarthritis, a clinically relevant benefit is unlikely and the use of chondroitin should be discouraged."
OK, but Dr. David Felson from Boston University and Boston Medical Center in Massachusetts has a more circumspect point of view.
"Some patients are convinced that it helps."
Furthermore, "because no frequent or severe adverse effects have been reported, chondroitin sulfate should not be considered dangerous."
"If patients say that they benefit from chondroitin, I see no harm in encouraging them to continue taking it as long as they perceive a benefit."
4/17/07 13:08 JR