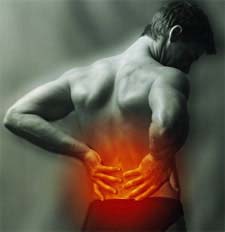 A lot of time is spent on this blog covering treatments for back pain. Here's a new study that describes the typical progression of this common condition and the influence of regular exercise on recovery.
790 low-back pain sufferers were followed for 5 years.
Most improvements occurred after 6 months.
Both men and women had recovered after 5 years as measured by self-estimated pain and disability.
Regular habits of physical exercise (ranging from "low exercise" to rugby or rock climbing) made no difference in recovery.
More information on CAM treatments for low back pain is listed here.
3/1/07 21:14 JR