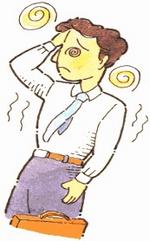 Meniere's disease is characterized by deafness, ringing in the ears, dizziness, and nausea. Because the precise cause is unknown, most treatments are limited to treating symptoms.
Here's a summary of CAM options from a review in The Internet Journal of Otorhinolaryngology.
Acupuncture
Widely used
Support based on case reports and observational case series
Symptoms recur when acupuncture is stopped.
Homeopathy
Recommended medicines: Salicylicum acidum, Natrum salicylicum, Nux vomica, and Chenopodium
Symptomatic relief of Meniere's disease has been reported.
Homeopathic treatment (Vertigoheel; aka Ventigoheel) vs conventional treatment (betahistine) showed the therapeutic equivalence (more here) in patients with a mixture of Meniere's and similar diseases.
Herbal medicine
Among other supplements, ginger root (Zingiber officinale) helps reduce nausea, which might be beneficial for Meniere's patients.
But a recent systematic review on the effect of Ginkgo biloba on

tinn

itus also showed that it is not effective.
Other CAM options discussed in this article have little or no supporting evidence…
Not that this is much to write home about.
Illustration: Associated Content
3/12/07 20:41 JR