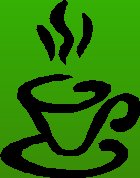 Earlier studies on this topic suggested it's necessary to drink 6 or 7 cups per day in order to lower the risk of diabetes.
Now, a study reports, "The amount of coffee consumption was not significantly predictive of incident diabetes."
More than 900 adults who did not have diabetes at the start of the study were followed for about 8 years.
Past and current coffee drinkers had a 60% reduced risk of diabetes compared to those who never drank coffee.
Among 317 participants with impaired glucose tolerance (prediabetes) at the start of the study, those who were past or current coffee drinkers were also at reduced risk for diabetes.
The bottom line?
Writing in Medscape, Dr. Gregory Nichols from the Kaiser Permanente Center for Health Research in Portland, Oregon says, "Because most adults already drink coffee, the finding may have little clinical applicability, but it is nonetheless interesting."
3/23/07 10:06 JR