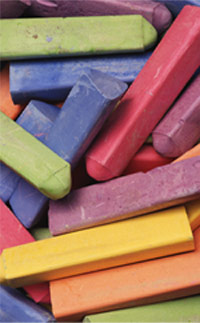 When I first graduated from pharmacy school I worked for a short time at Columbus Hospital in Newark, NJ. There was nothing fancy about this hospital except that it had rugs on all the floors and original art hung on the walls. It was unlike anything I had seen in other New Jersey hospitals.
This small private hospital was apparently 30 years ahead of its time.
Now, an article in the British Medical Journal chronicles the process that lead the new Octav Botnar Wing of the Great Ormond Street Hospital for Children in central London to include art as part of a "complete healing environment".
Several years ago an editorial in the same publication proposed expanding the definition of health to include "something spiritual" rather than a narrow physiological definition. Although embraced by the arts community, much of the evidence supporting the health benefits of art is less convincing to healthcare providers and administrators due to over-reliance on case studies, anecdotal accounts, and small sample sizes.
Despite these shortcomings, healthcare institutions are embracing the arts as part of their more global approach to healthcare.
For example:
The Lombardi Cancer Center at Georgetown University Medical Center introduced a series of art exhibits as part of it Arts and Humanities Programs
The Humphrey Atrium gallery at University Hospitals of Cleveland hosted a presentation of work by painter Laurel Hecht
Long Island Jewish Medical Center in New Hyde Park, NY projected images of animals moving across walls, along floors, and on other building surfaces
According to Julie Keith in Art Business News a growing number of hospitals, hospices, and wellness centers are seeing the positive impact art can have on the health and welfare of their patients and staff.
7/6/06 23:03 JR