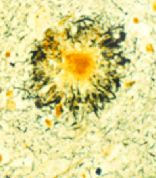 Vitamin E is the second most commonly used supplement after mutivitamins. About 10% of people in the US take vitamin E supplements every day.
Well, they're about to get some bad news.
As part of the Women's Health Initiative, more than 6000 elderly women took vitamin E every other day.
During 10 years of follow-up there were no differences in cognitive function (perception, memory, judgment, and reasoning) between the vitamin E and placebo groups at any time.
This is not the first time vitamin E failed to prevent or slow the loss of brain function. This study is different because it didn't single out people with mild dementia for study. So, it applies to all elderly women.
In an earlier report, more than 700 people with mild dementia were studied for three years, and also showed no benefit from vitamin E.
12/12/06 09:53 JR