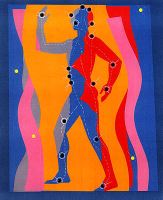 When The Washington Post published an article (discussed here) reporting the negative results from a study of acupuncture and other CAM treatments for hot flashes, it elicited an international response in defense of CAM.
One writer used the opportunity to criticize the newspaper for being a shill for the pharmaceutical industry. Another questioned the design of the study — wrong needles used, wrong patients treated — as a possible reason for the negative results. A third writer noted that acupuncture is not the treatment of choice for hot flashes, and that a more representative study of Chinese practitioners would have used herbal medicine.
OK, but it doesn't change the original conclusion that acupuncture has not been effective treatment for hot flashes.
6/30/06 20:12 JR