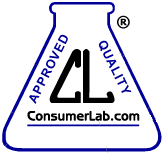 For as long as I've followed the ConsumerLab.com website, I don't remember them ever testing a supplement and reporting that the contents of all brands tested contained what was on the label.
Now, they report that among 12 zinc lozenges and supplements tested, all contained the amounts listed on the label. But some of the lozenges did not provide a dosage known to be effective for treating colds.
You must subscribe to ConsumerLab.com to read the full report. Here are the products tested.
Cold-Eeze (Quigley)
Eckerd
Natural Factors
Now
Puritan's Pride
Runny Rhino (Improvita)
Sunkist (WN Pharmaceuticals)
Thorne
Trace Minerals
Vitamin World
Zand
10/4/06 20:29 JR