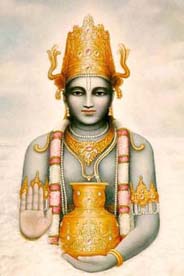 In addition to Ayurvedic medicines, certain traditional or folk medications used in East Indian, Middle Eastern, West Asian, and Hispanic cultures contain lead. The "logic" supporting the addition of lead to medicine was summarized in an earlier post.
Now it's reported that lead is more toxic than we thought. People with lead blood levels well below those previously considered safe (less than 10 mcg/dL) are at increased risk for heart attack and stroke.
How great is the risk?
Among 14,000 people studied, when lead blood levels were between 3.6 and 10 mcg/dL there was a…
25% higher risk of death from any cause
55% higher risk of death from cardiovascular diseases
89% higher risk of death from heart attack
Two and a half times the risk of death from stroke
These risks increased in all men and all women, as well as in subpopulations of non-Hispanic whites, non-Hispanic blacks and Mexican Americans.
The bottom line?
Although approximately 95% of lead poisoning cases in Americans are due to occupational exposure, lead poisoning can occur from taking traditional or folk remedies. Go here for more on the prevalence of lead in Ayurvedic herbal medicine products.
9/20/06 18:42 JR