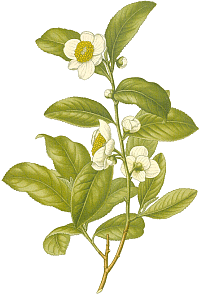 People in Japan who drink five or more cups of green tea a day are less likely to die from heart disease or from stroke caused by blood clots than those who drink less than one cup each day.
These results come from an 11-year study that evaluated the relationship between drinking green tea and deaths due to heart disease, cancer, and stroke in more than 40,000 adults.
In the area of Japan where the study was done, 80% of the population drink green tea — most drink at least three cups every day. The participants, had no history of stroke, heart disease, or cancer at the beginning of the study.
Interestingly, the researchers found no effect of green tea on deaths due to cancer.
Also, drinking black tea and oolong tea showed no significant effect on mortality.
Bottom line?
It's important to distinguish between preventing disease and lowering the death rate from a disease. In previous posts, green tea reportedly decreased the risk of breast cancer, and pancreatic cancer. It's possible that drinking green tea might lower the risk of getting cancer. But once diagnosed, green tea might be less effective as treatment. This study did not address any differences in rate of diagnosis.
In addition, not all green tea is the same. Both the brewing process and the amount of green tea used in brewing influence green tea's anticancer properties.
9/12/06 17:01 JR