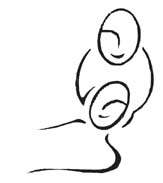 The most balanced review of craniosacral therapy comes from the University of California, San Diego Medical Center, Moores Cancer Center website.
"This treatment modality is thought to promote wellness and optimize overall health. Craniosacral therapy should be used with, not in place of, standard cancer therapy."
But the punch line is in the 4th paragraph.
"There is no scientific evidence that supports the basic ideas on which craniosacral therapy is based."
Oh, oh, that's not good.
"While craniosacral therapists state that they measure and alter craniosacral rhythms, there is no proof that these rhythms actually exist."
Goodness!
"Craniosacral therapy should not be thought of as a curative treatment for cancer. However, some patients report reduced stress and tension, muscle relaxation and alleviation of headaches."
Quackwatch is all over craniosacral therapy. Some of the articles are very entertaining, especially here. Much more here. A link (bottom of the page) to a detailed analysis is here. For balance, a supportive but unreferenced article from Bastyr University is here.
Illustration: Craniosacral Therapy in Perthshire
9/3/06 20:35 JR