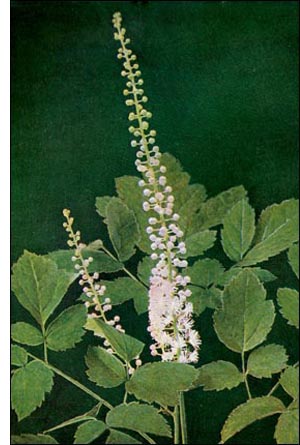 This site has followed the growing safety concerns over black cohosh here and here.
Now, The Medicines and Healthcare Products Regulatory Agency of the U.K. will issue new labeling regulations with warnings. And the European Medicines Agency (EMEA) and its Committee on Herbal Medicinal Products have issued a public statement that warns of the potential connection between herbal medicinal products containing black cohosh root (Cimicifugae racemosae rhizome) and hepatotoxicity.
The statement includes the following advice.
Stop taking black cohosh root and consult a doctor immediately if signs/symptoms suggestive of liver injury develop (eg, tiredness, loss of appetite, yellowing of skin/eyes, severe upper stomach pain with nausea and vomiting or dark urine)
Healthcare professionals should ask patients if they use products containing black cohosh
Report suspected hepatic reactions
In the U.S., report these reactions to the FDA. In the U.K. use the Yellow Card Scheme. In Australia use the Australian Adverse Drug Reaction Reporting System.
8/22/06 19:47 JR