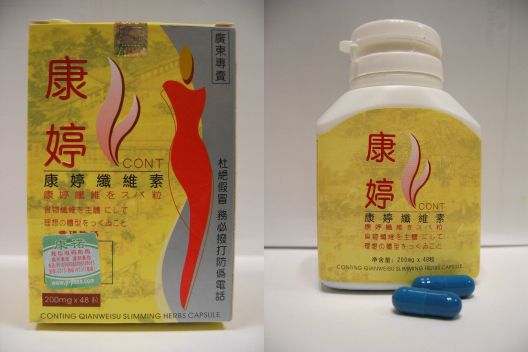 Just got back from vacation? Did you enjoy your trip to Hong Kong? What's that you say, you found a great diet pill there that you put in your suitcase and took home?
It's called what? "Conting Qianweisu Slimming Herbs Capsule"?
Hmm, catchy name. Caution!
The Hong Kong Department of Health has advised not to use this product because it is adulterated with the prescription diet drug called sibutramine (Meridia). A picture of the product is shown at this site.
The side effects associated with the use of Meridia are discussed here.
7/16/06 09:33 JR