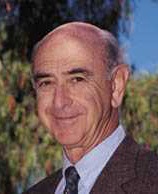 If I write about Wallace Sampson one more time he will qualify for his own category on the right sidebar.
Dr. Sampson has another editorial on Medscape, opining about the old days.
You know, the days when "medical researchers used judgment and plausibility to decide what to study."
Today we're seeing an "accumulation of useless information in journals and information data bases — hundreds of clinical trials on implausible methods, such as homeopathy, unrefined plant products, prayer, and acupuncture."
Well, maybe this explains it.
The results of a survey in the UK concluded, "As a minimum, the majority of participants wanted NHS [National Health Service] health professionals to be more 'open' towards and know more about complementary therapies than their patients."
Healthcare is about patients. It certainly is not about editors, or writers, or even doctors and researchers. What better way to meet their patient's expectations than for their doctors to be able to refer to the results of well conducted clinical trials?
2/14/07 21:04 JR