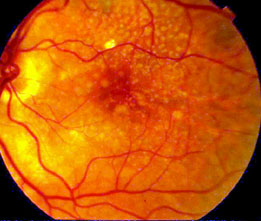 In July, two studies in well-respected ophthalmology journals came to different conclusions on this topic.
First, the good news. Then, the not so good news. Finally, news you can use.
Harvard researchers concluded that increased intake of fish reduced the risk of age-related macular degeneration (AMD) — particularly for 2 or more servings per week. Also, higher intake of dietary omega-3 fatty acid was associated with a lower risk of AMD. The study population came from the National Research Council World War II Veteran Twin Registry.
Contrary to this, researchers from the University of Ottawa reviewed 6 studies and concluded that the results were inconsistent and they couldn't say for sure.
What to do?
The University of Maryland Medical Center website advises, "omega-3 fatty acids may … offer some protection against macular degeneration."
From one study, "those who consumed more fish in their diet were less likely to have macular degeneration than those who consumed less fish." And from another study, "consuming docosahexaenoic acid (DHA) and eicosapentaenoic acid (EPA), two types of omega-3 fatty acids found in fish, four or more times per week may reduce the risk of developing macular degeneration."
Note the emphasis on fish sources of omega-3 fatty acids.
Photo: Macular Degeneration Network
8/17/06 20:52 JR